Member Seed Directory
Our seed saver members are offering over 2100 varieties of seeds to other members! Join now to participate in Canada's largest member-to-member seed exchange!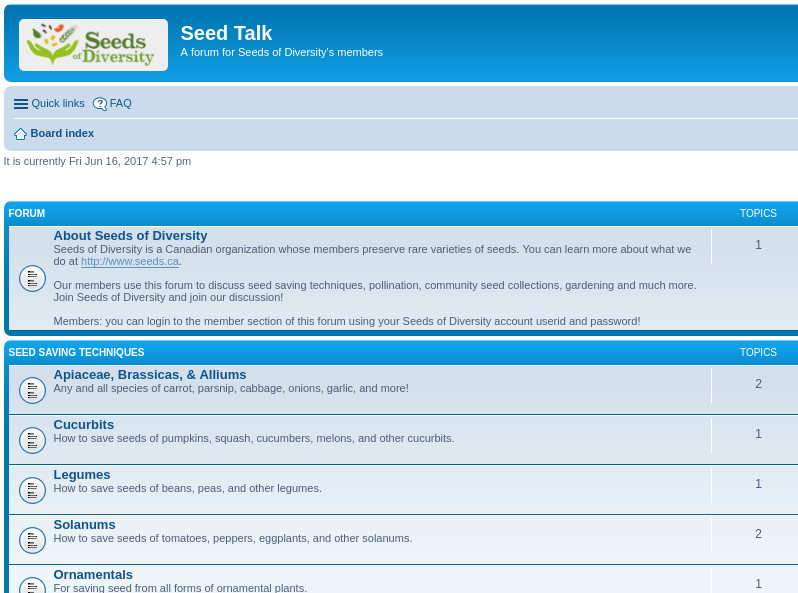 New Seed Talk Forum
Have fun chatting with seed savers across Canada on our new online Seed Talk forum.
Looking for seeds?
Find vegetable and fruit seeds sold by Canadian seed companies.